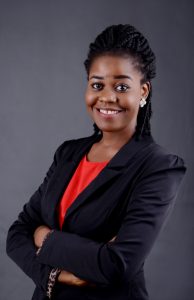 Nwanneamaka is a Smart, driven and focused lawyer with a flair for litigation, Criminology, and critical analysis. She also possesses excellent inter personal relations skills. She dares to be different.
Nwanneamaka obtained her LL.B degree from the prestigious University of Nigeria Nsukka, Enugu Campus 2014; where she was an active member of the Zebra Consult and was actively involved in school mooting Competitions and Debates.
Nwanneamaka obtained her B.L from the Nigerian Law School, Lagos in 2015 and she joined the the illustriousfirm of M.J. Onigbanjo & Co in 2016.