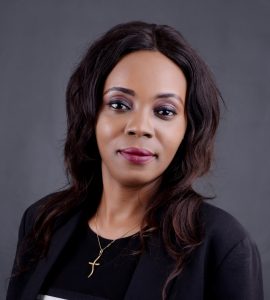 Chinelo Okakpu is an industrious and focused lawyer. Her consistency and inexplicable drive for excellence has effectively contributed towards the delivery of qualitative services to our clients. She brings great enthusiasm to bear on every task assigned to her and is noted for prompt delivery on assigned tasks. Chinelo demonstrates a high degree of responsibility and commitment towards achieving the client's overall objectives.
A graduate of University of Nigeria Nsukka and also a member of the Institute of Chartered Arbitrators MCIArb(UK).
She has vast working knowledge and experience in all aspects of legal services which includes but not limited to Corporate and Commercial law, Intellectual Property, Capital markets, Corporate Reconstructing, Mergers and Acquisitions, Project Finance, Election Petitions, Employment and Labour matters, Matrimonial, Arbitration, Admiralty and Communications. She is also dedicated and focused with a desire for perfection.